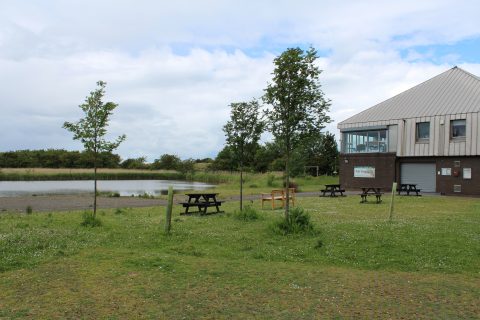 Far Ings National Nature Reserve
Far Ings National Nature Reserve
Take time to relax and enjoy the striking panoramic view from the Visitor Centre at Far Ings National Nature Reserve. From here, you can observe the pits and reed beds at Far Ings National Nature Reserve and along the Humber bank, a legacy of the tile and cement industry which flourished from 1850-1959. Thanks to pioneering management by Lincolnshire Wildlife Trust, the reserve is now rich in wildlife and is a great place to see the elusive bittern!
In spring and autumn, visitors to the site can see migration in action, as pipits, finches, swallows, martins, swifts, larks, starlings, waders and wildfowl move along the estuary. In late-summer the reed beds are important hirundine roosts, and autumn and winter brings sightings of redshank, wigeon, black-tailed godwit and skeins of pink-footed geese.
The Visitor Centre offers interpretive and interactive displays throughout the year, to give you an insight into the natural and social history of Far Ings. The Reserve is open all year with free parking and the Visitor Centre, which is fully accessible on both floors, is open on Wednesday from 1.00pm – 4.00pm and Saturdays, Sundays and Bank Holidays from 10.00am – 4.00pm.