Archaeology suggests that Barton upon Humber's earliest settlement was in the area of Tyrwhitt Hall and St Peter's Church, where both Roman and Anglo-Saxon finds were discovered. Early in the medieval period, the town spread westward with two linked settlements. One was in Fleetgate and Newport, and the other around the town's two churches: St Peter's, which dates back to the Saxon period, and the later St Mary's.
At the time of Domesday, 1066, the town was already the most important town in the area with a church, market and ferry and it played an important role on the River Humber. Apart from the town centre's road pattern, the two churches, Tyrwhitt Hall and 51 Fleetgate, there is little visible evidence of medieval Barton upon Humber.
New Hall on Newport is the best example of the few 17th century houses that remain around the town. There are examples of impressive town houses and more humble brick dwellings dating back to the 18th and 19th centuries, and the town still possesses the most impressive collection of 18th century houses in the area. Visit the Heritage Attractions section of this website to explore more about the fascinating history that shapes Barton upon Humber.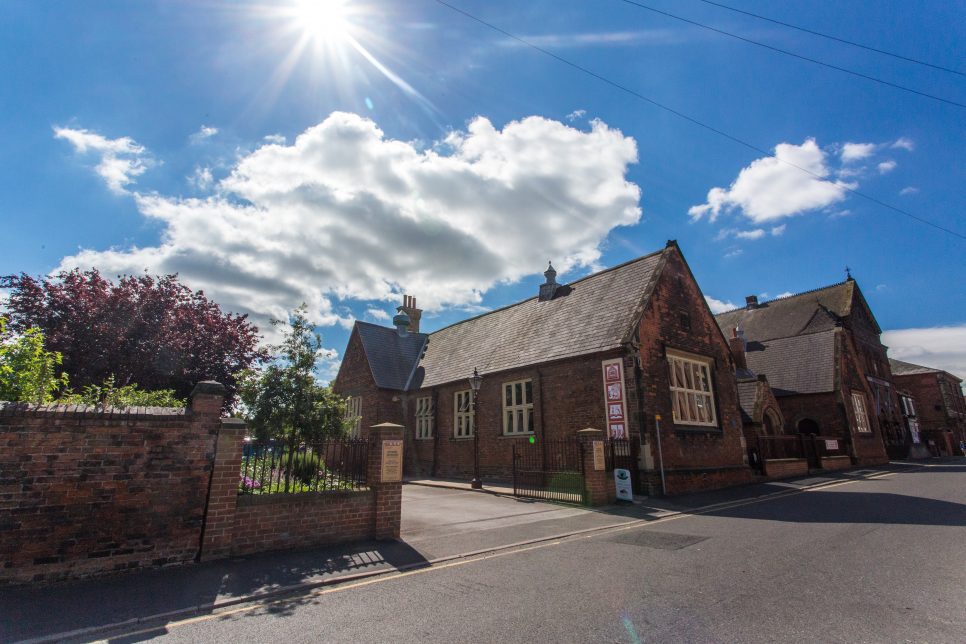 During the 19th century several public buildings were erected including two chapels on Chapel Lane, another on Queen Street as well as, also on the same street, the Temperence Hall (now the Assembly Rooms), the National School (now the Wilderspin National School Museum) and around the corner on High Street, Odd Fellows' Hall.
During the same period and after, there was considerable expansion of trades and manufacturing that gave Barton a wide legacy of industrial buildings and areas including brick and tile-making, rope-making, boat building, cycle manufacture, chemicals, whiting mills and engineering.
In recent years, particularly after the opening of the Humber Bridge in 1981, the town has expanded with three primary schools and a secondary school. It has also become a regional tourist attraction and welcomes visitors all year round.