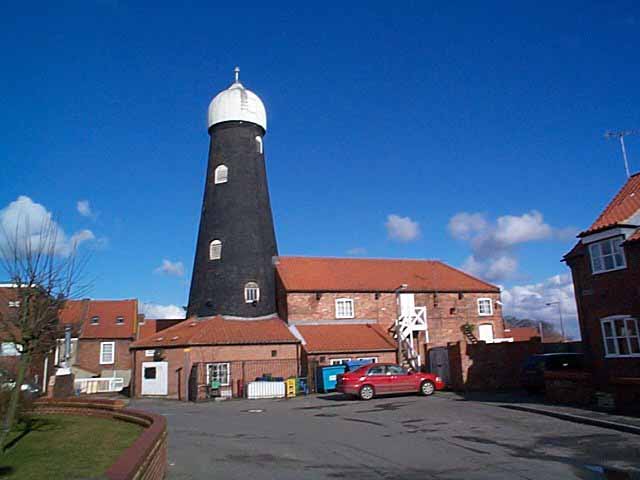 Barton has long been home to a thriving milling industry, with two mills noted as a far back as the Doomsday book. Additional mills were constructed over the centuries and by the 1600s there were five mills, three powered by wind two by water. By the 1800s, the brick built tower-mill was becoming an increasingly common feature in the Barton area.
These mills were traditionally wind powered, but were also converted to run on steam or oil power. Kings Garth Mill is an excellent example of these later mills. Built in 1803, it towers over the centre of Barton and has had numerous owners during its lifetime – changing hands regularly throughout the 1800s.
The most impressive surviving tower mill in Barton is Kings Garth Mill (pictured left). It stands in the centre of town overlooking Market Lane and Castledyke South sitting right on top of an Anglo-Saxon burial ground. It was built around 1803 and the Market Lane mill was a six-sailed eight-storeyed mill. It is rumoured that one of the sails fell off onto the road resulting in the rest being removed in around 1868. After this a gas engine was installed to drive the workings. Certainly up to the 1860s, and more than likely beyond, this mill was a chalk (whiting) mill.
It ended its working life as a mill sometime around 1950. It has since been renovated and turned into a public house and restaurant. From inside the building you can see upwards into the mill as many of its floors have been removed, showcasing the original building and some of its original machinery.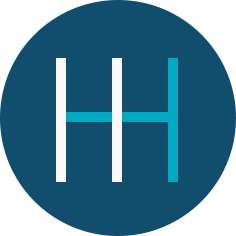 Hidden History
Hidden History tells of Barton upon Humber's fascinating history through a collection of media including original and authentic photographs, video clips, narration and text.
DOWNLOAD THE APP