November 18 @ 9:00 am - 10:00 pm
| Cost: Free
Organized by: Baysgarth Park parkrun
This event will also run on:
Baysgarth Park parkrun takes place every Saturday at 9:00am. It's a free, fun and friendly weekly 5k community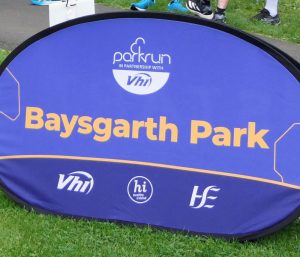 event within the picturesque setting of a Green Flag Park. The course is run on a mixture of permanent paths and trail paths. Some sections of the course may accumulate mud, leaves and puddles after rain.
It's free to take part but please register before you first come along. Only ever register with parkrun once and don't forget to bring a scannable copy of your barcode. (If you forget it, you won't get a time).
Everyone takes part for their own enjoyment. You can walk, jog, run, volunteer or spectate – it's up to you!
Please come along and join in whatever your pace!