The Pantaloons present The Tempest in Baysgarth Park
By
Jane
|
Published
23rd July 2021
Join open-air Shakespeare specialists The Pantaloons this Sunday (July 25) on a voyage to an enchanted island full of adventure, romance, magic and… monsters!
Expect music and mayhem, poetry and puppetry in the Bard's The Tempest, the brilliant tale of shipwrecks, sorcerers and silly servants.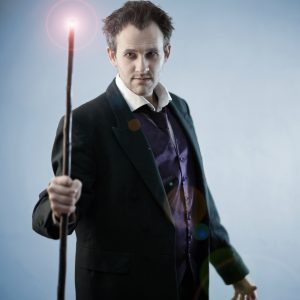 The Tempest is also a play about other kinds of transformation: from tears to laughter, from cruelty to forgiveness, from enslavement to freedom.
Shakespeare wrote the play right at the end of his career, when he'd moved beyond writing straightforward comedies or tragedies and blended both genres into a new form.
The Tempest is the most perfect example of this, putting the audience through some charged emotional scenes but also presenting them with hilarious comedy.
The Pantaloons began life 17 years ago busking plays for donations in parks and on the streets, where they developed an attention-grabbing, interactive and playful performance style.
The Pantaloons ccharacterises its work as post-modern folk theatre, taking well-loved tales and giving them a contemporary twist to make them accessible.
The Pantaloons have picked up plenty of loyal followers, garnered lots of critical acclaim and have quickly become one of the country's most prolific touring companies, indoors and out.
So pack a picnic, bring the whole family and come to Baysgarth Park on Sunday for 2pm and enjoy one of Shakespeare's most magical masterpieces – in the open-air where it belongs. Bring a chair or a rug a picnic and a friend, just turn up and choose your spot on the grass and enjoy the show.
Although the shows are free, donations are always welcome as it helps us increase the number of shows we can put on. If you live locally think before you drive, can you walk to the park and help reduce our carbon footprint. Parking is limited to disabled parking in the Museum car park but there is plenty of on road parking on Brigg Road and up at the Baysgarth Hub.