Heritage Open Days 2018
Join us from Thursday 6 - Sunday 16 September, for 90 events at 18 different historic venues around Barton upon Humber, to explore the fascinating heritage of our town. Many events are free of charge and suitable for all the family - visit our events page for more information.
Search Events
Take a walk on the wild side
Rolling meadows, secret gardens, pebbled beaches and special places to spot wildlife – lace up your walking boots, pack a picnic and lose yourself in the natural North Lincolnshire landscape.
Walks & Wildlife
Step back into the history of Barton upon Humber
A Saxon church, a medieval hall, and museums celebrating our industrial history and the people who shaped the town's past. Barton upon Humber is a treasure trove of heritage attractions, all waiting to be explored.
Heritage Attractions
Discover the best-kept secrets on your doorstep
Our historic town centre houses a variety of independent boutiques and businesses. Looking for a special gift, a treat for yourself or just an afternoon of window-shopping? Take a relaxing stroll through the streets and browse the latest offerings from our local shops.
Shopping
The best Ploughman's lunch you've tasted
From a quick coffee to a lazy picnic or a hearty evening meal, we've got you covered. Sample local cheese and our famous plum bread, or enjoy a regional ale and traditional Lincolnshire sausages. Meet the producers, and share their passion for the freshest local produce.
Food & Drink
Welcome to Barton upon Humber
Whether you're visiting for a morning or a whole month, Barton upon Humber is a charming market town with a fascinating history, offering museums and historic buildings, independent shops and restaurants, and a gateway to the stunning Lincolnshire Wolds.
With miles of countryside walks and cycle paths to explore, pebble beaches and nature reserves on your doorstep, lace up your walking boots and take a stroll through the town and beyond. Plan your visit with our ideas on heritage destinations to discover, or browse our What's On guide for the latest events and activities for all the family.
Let our Lincolnshire landscape be your inspiration – we can't wait to meet you.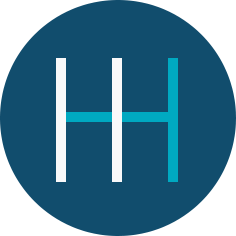 Hidden History
Hidden History tells of Barton upon Humber's fascinating history through a collection of media including original and authentic photographs, video clips, narration and text.
DOWNLOAD THE APP